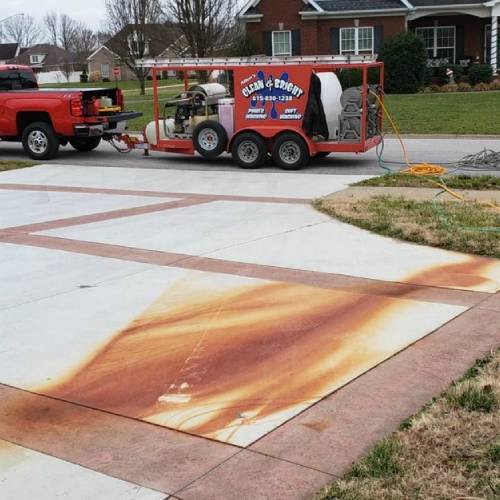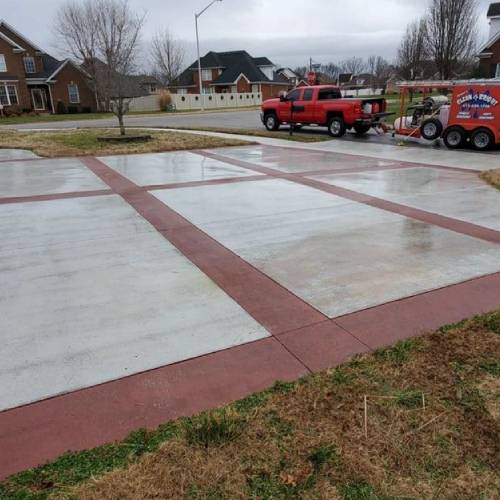 Pressure Washing
in Bowling Green, KY
Is your home well-maintained and clean inside AND out? As a homeowner, keeping up with your property's regular maintenance and cleaning is a necessity. We recommend you consider Residential Pressure Washing. This not only aims to restore your home's 'like new' shine, but it also targets to save it from cracks, moisture, weeds, and much more.
Reasons to consider Pressure Washing:
Having a clean home is everyone's aim, but we can all agree that it takes a lot of work. Fortunately, Allen's Clean and Bright will save you from all the hassle of cleaning. Thanks to our excellent Residential Pressure Washing and Soft Washing Service, your property will be in the best hands.
Allen's Clean and Bright has been in service for over 35 years, catering to residents in Bowling Green, Kentucky, and Nashville, Tennessee. We value continuing education among our professionals to provide up-to-date service to our clients. As an experienced and reliable company, we will provide you with excellent pressure washing that will make the most out of your home.
Our customer satisfaction is our top priority. Not only do we clean the entirety of your exteriors, but we also pay attention to every detail. This ensures that each corner of your property is sparkling clean.

OUR PRESSURE WASHING SERVICES
Our Residential Soft Washing technique makes use of low-pressure steam and home-safe detergents. Through this, bacteria, mildew, and other organic stains on your property's exteriors are removed. The main difference between this technique and pressure washing is the degree of pressure since soft washing involves minimal and low-pressure cleaning machines.
Soft washing is a well-proven way to clean the exteriors of your home. It can save your property from extensive and expensive repairs. Other benefits of this technique include reducing probable damage, killing algae, and maintaining your property's shine.
It's always comforting to be inside a clean and healthy home. It is our escape from the outside world, so maintaining its beauty is essential. With our Pressure Washing service, we will help you restore your beautiful home.
We know that your home is a big investment, so we make sure that our services will run smoothly. We want you to experience the best out of your home, making it free from all unwanted mold and dirt. Allen's Clean and Bright will be happy to welcome the opportunity to take care of your house washing needs.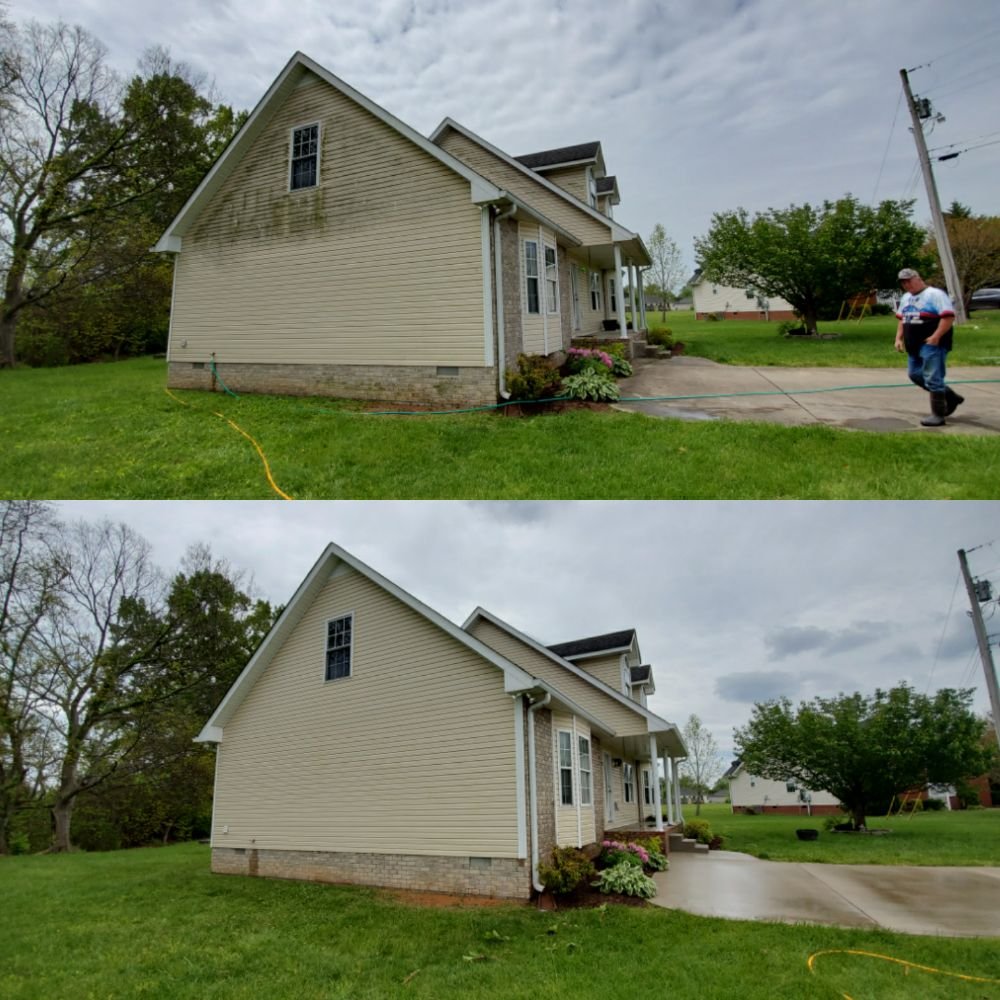 Driveway Cleaning &
Sidewalk Cleaning
Pressure washing is important to keep your sidewalks and driveways pleasing and functioning. They're very much exposed to the outdoors, so maintenance is a top necessity. You wouldn't want to have a gritty and dirty exterior, right? Worry no more; Allen's Clean and Bright is ready to be of great service.
The latest industry equipment is used by our company to clean your driveways and sidewalk. Using hot water and surface cleaners, the debris and grime present on your walkways will be removed. Kudos to our professionals; the goal to prevent deterioration of your home is achieved.
The gutter system is an integral structure of your home. Gutters help divert water away from the surfaces of your home. If the system is obstructed, this can lead to damaged building materials due to water not being able to pass through. This is a real hazard for an otherwise perfectly functioning house!
The good thing is we know how much you value your property. Our Pressure Washing services will surely help you maintain a healthy gutter system in your home. Your gutters will be free of debris, leaves, and other clogs!
Planning for a BBQ party? Sit back 'cause Allen's Clean and Bright has all the cleaning covered. Whatever the material of your fence, may it be vinyl, brick, or wood, our professionals will handle it with a breeze.
Supposedly, looking outside your patio, deck, or fence should be soothing and relaxing. But, if it gives you an eyesore and you see your home needs a thorough cleaning, we are here to help. Our Soft Washing technique can make your decks and fences look new again without you having the worry of damaging your property. It would be our pleasure to take care of these areas to ensure their beauty and function. Cheers to a calming view!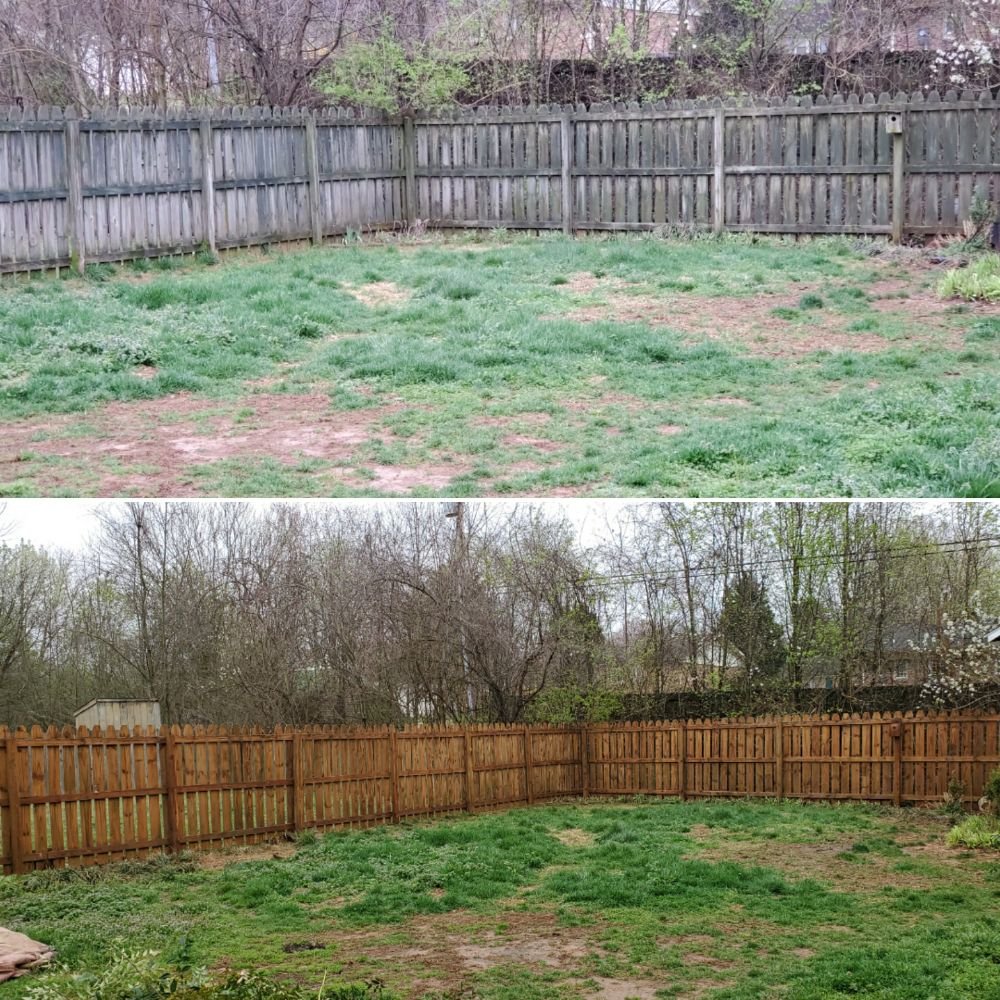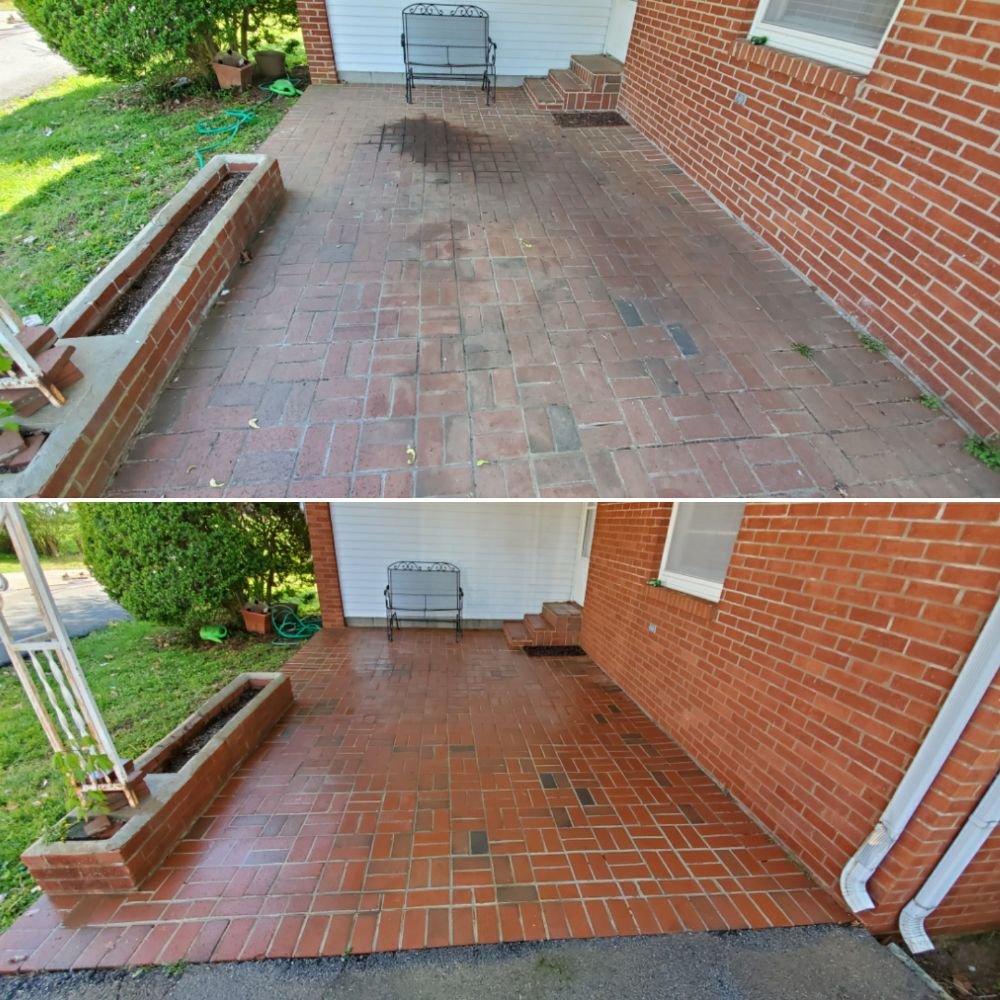 The stone and brick pavers on the exterior of your home define your property's character and aesthetic. However, a paver left dirty for a long time negates its purpose. It can be an eyesore or, worse, a danger zone. This can get slippery because of the moisture and mildew buildup, and Allen's Clean and Bright wouldn't want that.
We value our customer's satisfaction and safety, so with our professionals' expertise in Residential Pressure Washing, your pavers will be treated at best. After thorough pressure washing, sealing by our experts will be done. It is a protective barrier against water, oil, and other foreign substances. They will ensure the restoration of the beauty of your pavers, protect them from UV rays, and provide structural integrity. We will ensure your pavers last long!
Rust stains on your property are a pain in the eyes and pockets. Dealing with this can get frustrating. Removing these stains is tough, most especially when they've been sitting there for long. The good news is we are always ready to provide service! Allen's Clean and Bright professionals have the prime equipment to eliminate rust stains on the surfaces of your property.
Don't fret because, through our Pressure Washing service, these stubborn orange marks will be removed. Our team makes use of a highly effective cleanser. We can agree that this pressure washing technique, together with our proficient and competent workers, is a great combination.
If you're ready to make your property look beautiful and brand new, feel free to contact Allen's Clean and Bright. It is our pleasure to assist you and provide excellent residential pressure washing services to ensure your investment is in the best hands. Our customers' satisfaction is 100% a priority, so don't hesitate to let us know your needs!